 To achieve unmatched competitiveness and establish ourselves as the foremost one-stop Mechanical & Electrical services company across the region, setting a benchmark for world class standards.
实现无与伦比的竞争力,并成为该地区最重要的一站式机电服务公司,及具备世界级基准。
Can-do Attitude 竭尽所能的态度
Efficient And Innovative 高效创新的思维
Quickest Response Time 积极快捷的反应
Guaranteed Job Completion 保证竣工的承诺
Beneficial To Clients 客户优先的前提
History since 2007
Our Business and Activities
自2007 年 – 我们的历史,业务和活动
KAC Projects Sdn. Bhd. was founded in 2007 and led by Mechanical and Electrical (M&E) Professional Engineers in M&E consultancy, project management, and electrical supervising/ inspection services.
KAC Projects Sdn. Bhd. 成立于2007年,由机电(M&E)专业工程师领导,从事机电咨询、项目管理和电气监督/检查服务。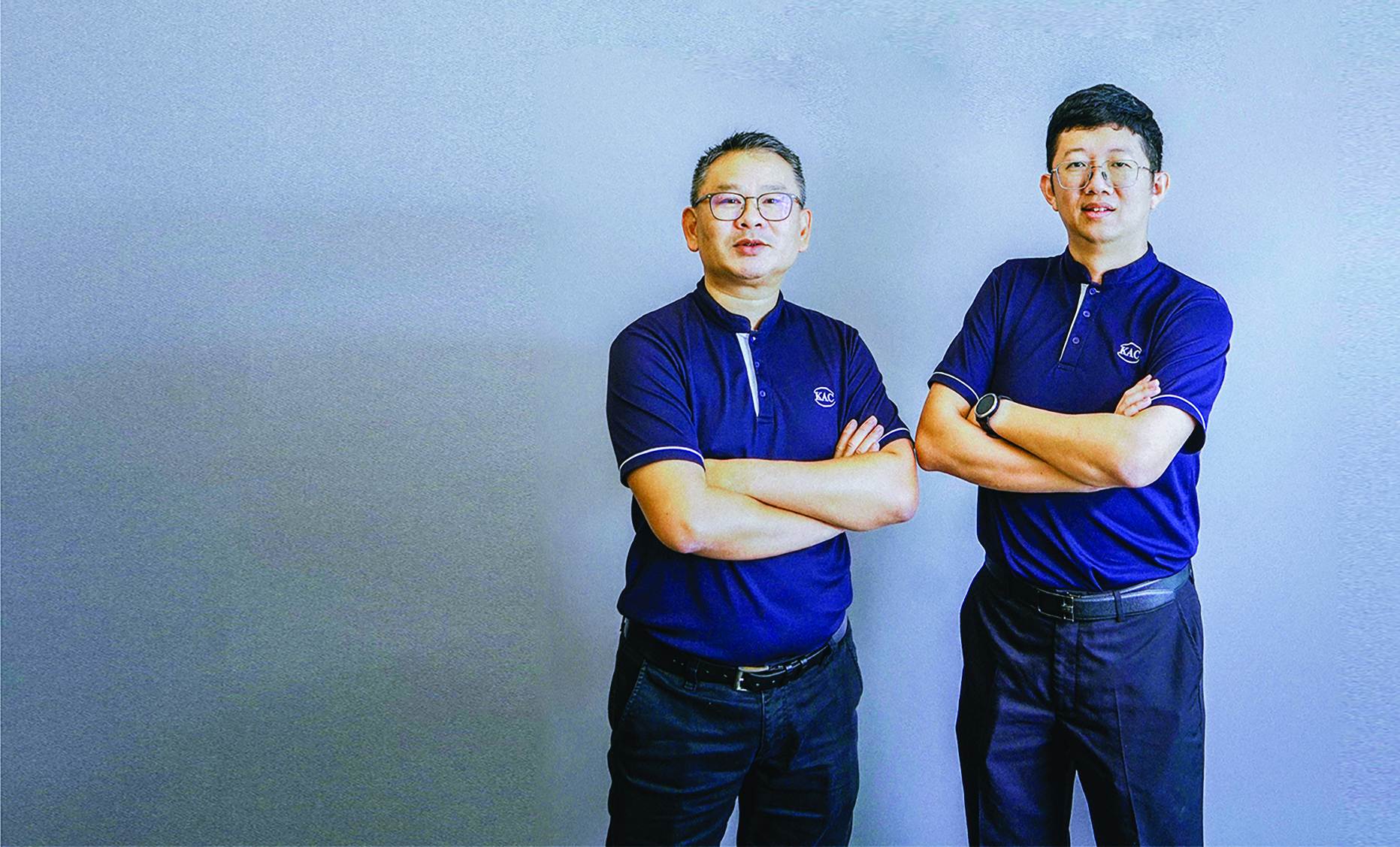 KAC is among the very few legal M&E consultancy firms that is registered with the Board of Engineers Malaysia (BEM) for both Mechanical and Electrical consultancy services.
With about 16 years of invaluable experiences, KAC has completed many projects in various sectors such as housing developments, industrial developments, factories, warehouses, high-rise and low-rise commercial/residential buildings, recreational centres, schools/ educational buildings, hospital/ healthcare buildings, non-profit organization buildings, agricultural, oversea projects and etc.
KAC是为数不多的在马来西亚工程师委员会(BEM)注册的合法机电咨询公司之一,提供机械和电气咨询服务。
凭借16年的宝贵经验,KAC已经完成了许多不同领域的项目,如:住房开发、工业开发、工厂、仓库、高层和低层商业/住宅建筑、娱乐中心、学校/教育建筑、医院/保健建筑、非营利组织建筑、农业、海外项目等。
Besides our M&E project consultancy & management services, we also provide low voltage, medium voltage and high voltage power switching services and electrical services in testing, preventive maintenance, commissioning, fault investigation & rectification of electrical installation by our ST licensed competent person according to by-law.
We had expanded our services to provide Electrical Energy Management services by our Registered Electrical Energy Managers (REEM), who are registered under Suruhanjaya Tenaga (Energy Commission).
除了我们的M&E项目咨询和管理服务,我们还提供低压,中压和高压电源开关服务以及电气服务。这些服务由我们的ST合格工程师根据法规进行测试,预防性维护、调整、故障调查和电气安装。
此外,我们扩展了服务范围,由注册于Suruhanjaya Tenaga (能源委员会)的能源经理(REEM)提供能源审核服务。
We further expanded our services as an Energy Service Company (ESCO) licensed under Suruhanjaya Tenaga (Energy Commission) to provide complete energy efficient related services such as supplying energy efficient devices and equipment, energy consultancy services, contract works, energy audit, design engineering, project financing, management of EPC contract, commissioning and services, operation and maintenance of equipment or energy-efficient installation and inspection of energy efficient improvement projects.
我们进一步扩大了服务范围,成为了Suruhanjaya Tenaga(能源委员会)授权的能源服务公司(ESCO),以提供完整的节能相关服务,例如: 提供节能器材和设备,能源咨询服务、合同工程、能源审计、设计工程、项目融资、EPC合同管理、调试和服务,设备的运营和维护或节能安装以及节能改进项目的检查。
We help our clients to value-engineer their electrical system and verify its performance and adequacy by carrying out Power System Studies such as load flow, short circuit, relay coordination and arc flash assessment in which the electrical network is modelled and simulated by computer software.
我们帮助客户对其电力系统进行价值评估,并通过开展电力系统研究,如负载流、短路、继电器协调和弧闪评估,通过计算机软件对电网进行建模和模拟,验证其性能和适当性。
Our comprehensive approach includes conducting a thorough Lighting Risk assessment to determine if our clients require any lightning protection measures to meet their legal obligation to ST. We also evaluate the extent of such measures in order to advise an optimal solution that saves our clients money by avoiding any unnecessary cost on the lightning protection system.
我们提供全面雷电风险评估,以确定我们的客户是否需要任何雷电保护措施以履行其对ST的法律义务,并进一步评估此类措施的程度,以制定最佳解决方案,从而避免任何非必需的雷电保护系统的费用,为客户节省资金雷电保护系统的费用来节省资金。
In addition, we have responded to the needs of providing green, clean, cost-saving and reliable energy service. Thus, KAC Energy Sdn Bhd was formed as a solar PV provider registered under SEDA Malaysia for the provision of engineering procurement, construction, installation, testing and commissioning of the solar PV system (EPCC), which is supported by a group of Professional Engineers, SEDA GCPV Designers and SEDA Wireman
&
Chargeman.  
此外,我们积极响应政府的号召以提供节能,可靠的绿色环保能源服务。KAC Energy Sdn Bhd 由此诞生并注册成为大马永续能源发展机构(SEDA)下的太阳能技术和工程总承包服务,由一群专业工程师、设计师以及接线员在前线提供太阳能光伏系统工程采购、建造、安装、测试和调试服务。07YOUR TRUSTED SOLAR EXPERT