 TESTING, COMMISSIONING, FAULT INVESTIGATION & RECTIFICATION
测试,调试,故障调查和纠正
Site Certification Testing (SCT) and Commissioning
现场验证测试(SCT)及调试
We provide SCT to test various types of protection schemes for completed installations up to 132KV system. All tests are done according to standard specifications and methods to ensure functionality. We also provide commissioning services.
我们提供高达132kV系统全套装设的各种类型防护方案之SCT服务。所有测试都是依据标准规范及方法进行以确保达至功效。同时,我们也提供调试服务。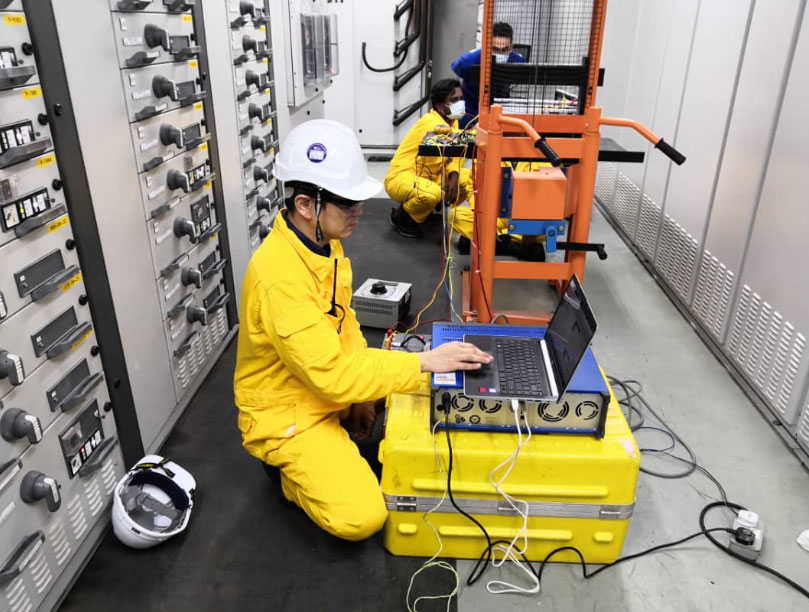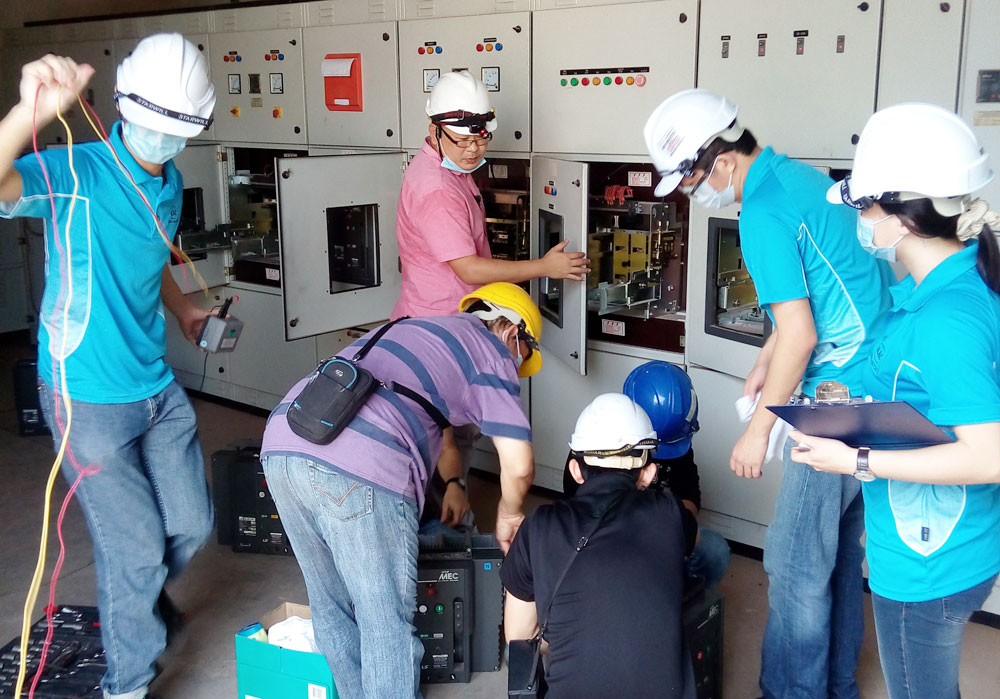 Site Preventive Maintenance (SPM)
现场预防性维护(SPM)
We have the necessary test equipment, tools and sufficient manpower to service and test various types and ratings of switchgears, transformers, power factor compensation system, etc for large scale maintenance projects. We also have a large pool of vendors available to supply and install damaged electrical components fast.
我们具备了应用于大型维护项目之各项开关设备、变电器、功率因数补偿系统等之维护及测试与评估所需的测试设备、机具及充裕的专业人员。同时,我们也拥有大量供应商人脉管道以提供快捷的毁损电气组件之供应及安装服务。

Antara Steel Mill
Alcon
Hitachi Chemicals
Leong Hup Poultry
Hap Seng Clay Products
WhiteHorse Ceramics
Fuji Global Chocolates
JB Cocoa
BMW Distribution Center
Volkswagen Distribution Center
Onesubsea
The Store
RM Wire Industries
Ceramica Tiles
Menara Landmark
Kaifa
EEW
PGEO Edible Oil
CCM Chemicals
Everzinc
Evyap Sabun
Bunga Loders
Eternal Materials
Amansari Hotel Desaru
Tritower
Terreal
NOV FGS
Palazio Apartment
Unisteel
Celestica Electronics
Bee Lian Plastics
ASM Technology
ATT Tanjung Bin
Barry Callebaut
Berjaya Assembly
Mid Valley Southkey
MBJB
Samtec Plating
AEON Shopping Centre
Kimberly Clark Products
Dyson
I Park SAC
Western Digital
Ajinomoto Seremban
Zenxin Agriculture
Petrochemicals
URC Snack Food
Forest City
Crescendo International College
R&F Princess Cove
Palmaju
Kipmart
Daiman Sports Centre
Target Supermarket
United Kotak
Menara Zurich
Calsonic Kansei
Bahru Stainless Steel
Luvata
Mighty Bakery
Kolej Universiti Selatan
Testing Photo Project Photo Gallery